Accommodation in a 4 or 6-people spa cottage
Our cottages are equipped with all the comforts necessary for your stay.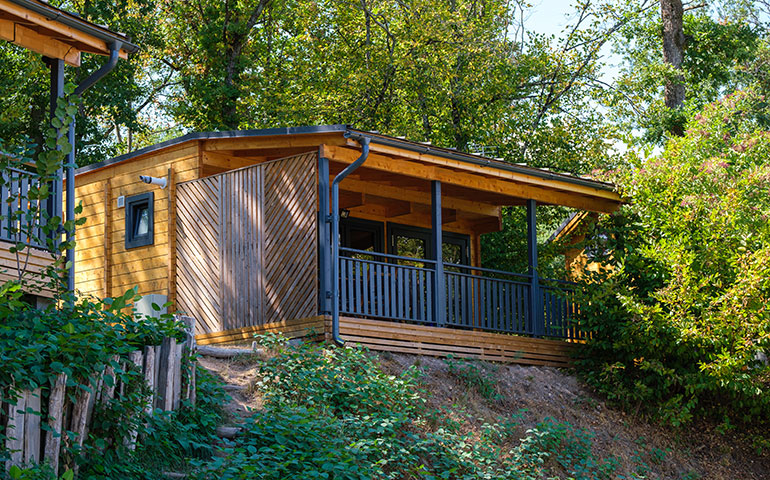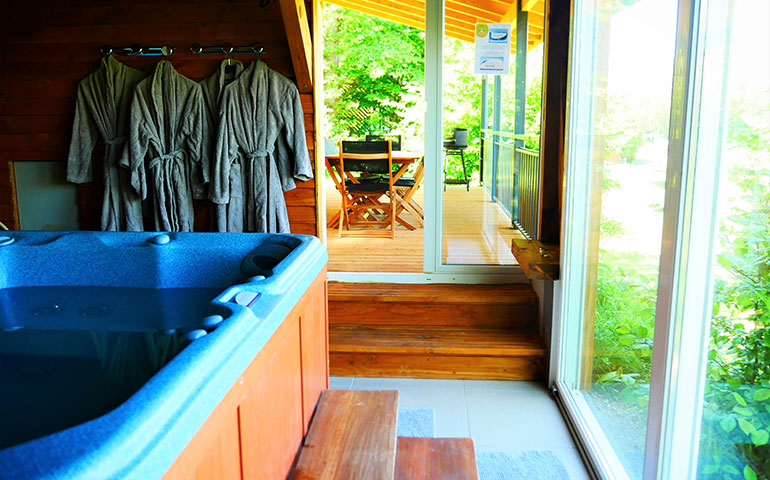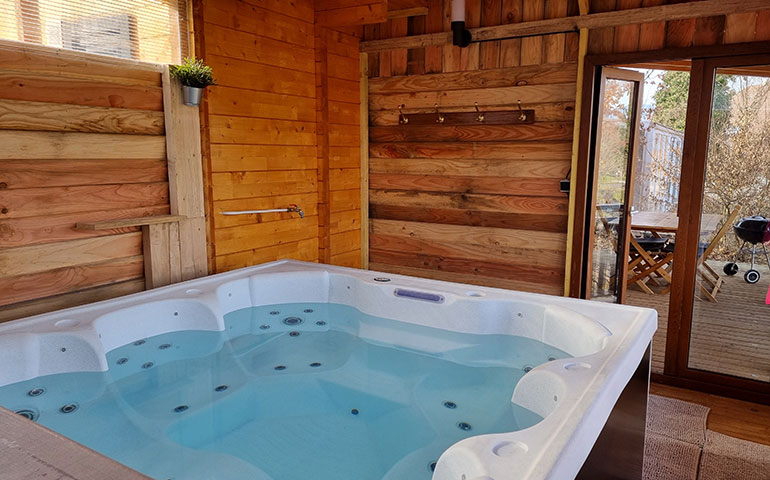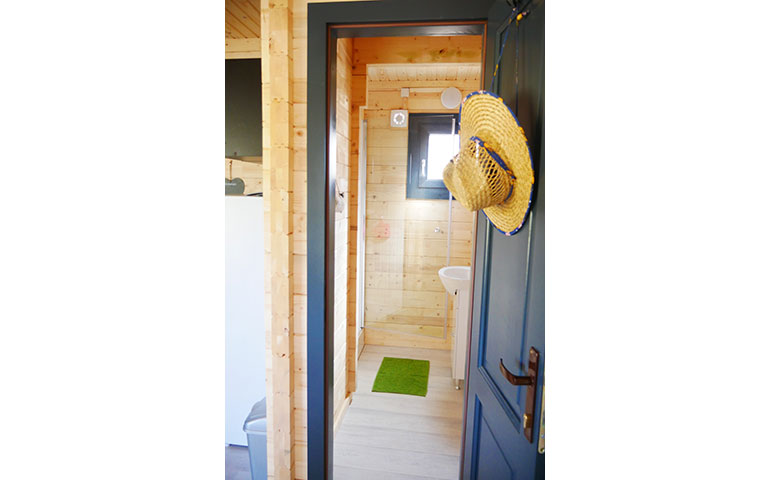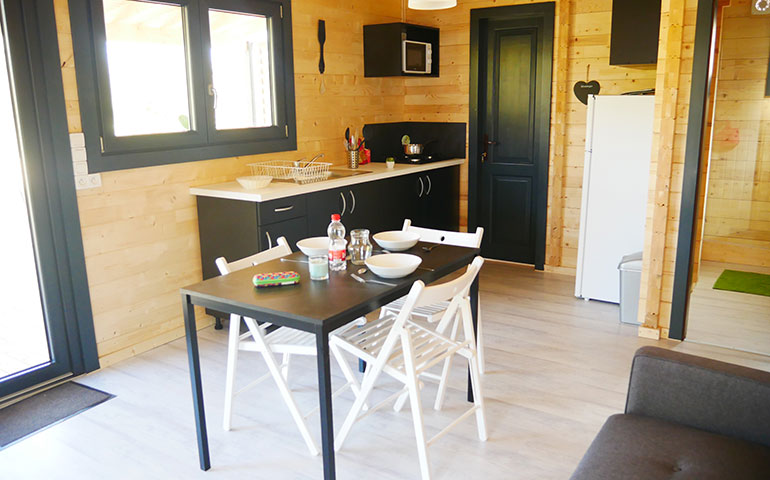 Cottage 4 or 6 people spa
The SPA option can only be booked by email, subject to availability.
We offer two Cottages with SPA, one for 4 people, the other for 6 people.

They each include:
- A bedroom with a double bed
- One bedroom with two single beds OR two bedrooms with two single beds (one on the ground floor and one upstairs)
- A living room equipped with a sofa
- A kitchen equipped with 4 gas burners, a microwave oven, a fridge, a coffee maker and crockery
- A bathroom and a separate WC

Outside :
- A covered terrace with a barbecue, garden furniture and a mini bar with two stools, allow you to enjoy the beautiful summer days.

Lakeside cottage for 4 people: 35 m².
Lakeside cottage for 6 people: 38 m².
Cottage 4 or 6 people spa
Accommodation for 4 or 6 people Summer / Winter.
In July and August, this rental can only be booked for a minimum stay of 7 nights.