Accommodation in a "Hunspach" Chalet Alsatian
Our Alsatian chalets are equipped with all the comforts necessary for your stay.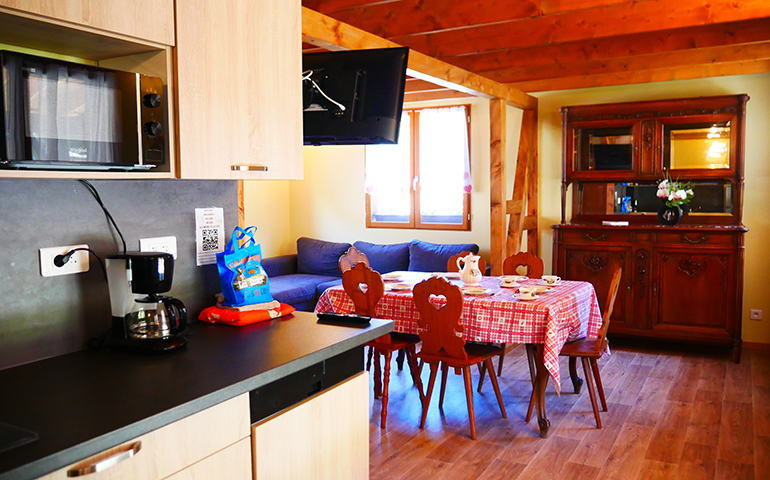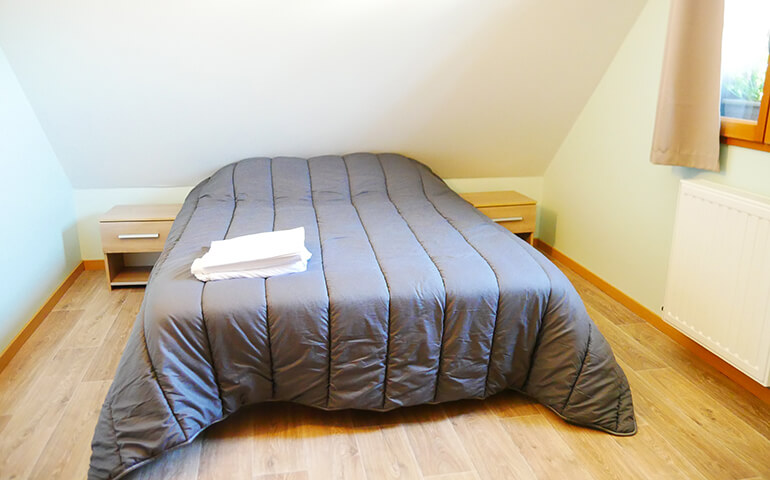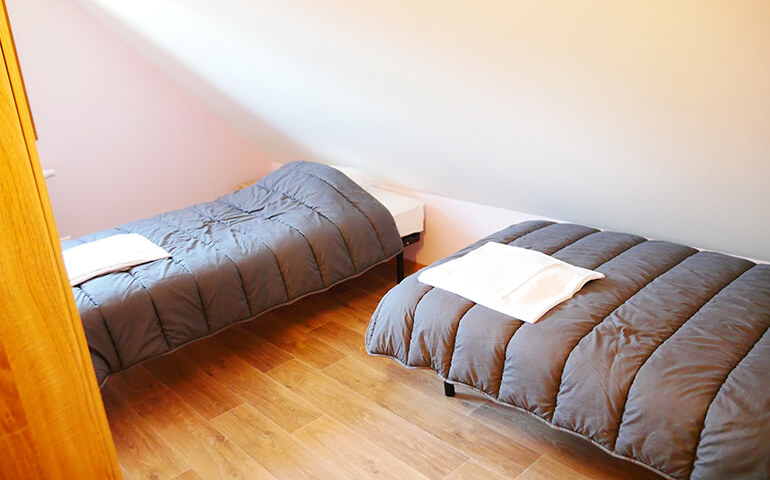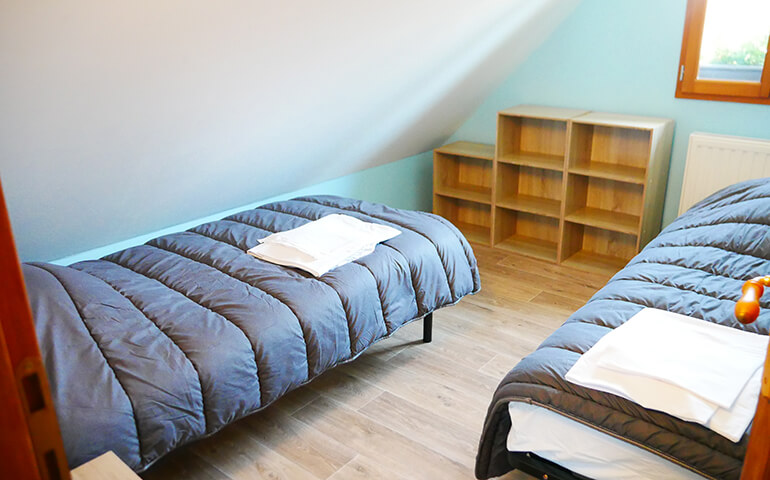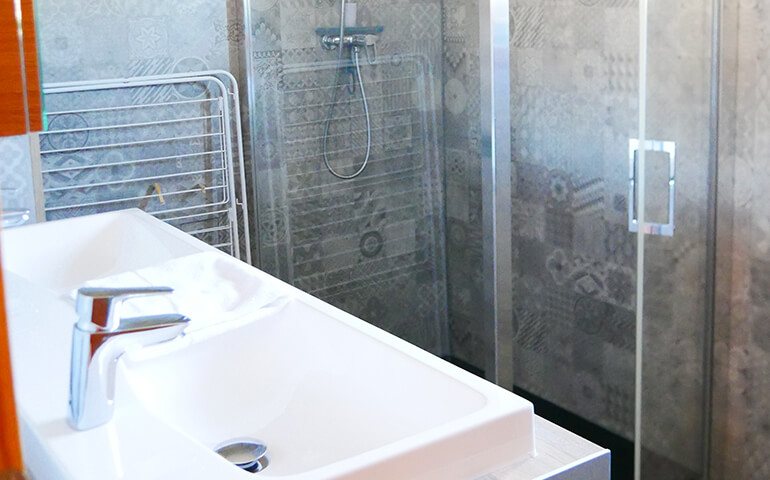 Hunspach 6 people
"Hunspach" Chalet Alsatian :

Upstairs :
- A bedroom with a double bed.
- Two bedrooms with two single beds.
- A stay equipped with a sofa (and armchairs in some chalets), an Alsatian croeselier.
- A kitchen equipped with 4 gas lights, a microwave oven, a fridge, a coffee maker, a dishwasher and Alsatian dishes.
- A spacious bathroom with a large Italian shower and a separate toilet.

Outside :
- A terrace with a barbecue and a garden lounge allow you to enjoy the beautiful summer days. (Some terraces are covered, with a blind or simply umbrellas).

Hunspach chalet : 44 m².


Alsatian chalet 6 people Hunspach
Accommodation for 6 people Summer / Winter.
Weekend 3 days / 2 nights (O.S.)
280 €
Weekend 4 days / 3 nights (O.S.)
365 €
Bed sheets are provided and included in the price.
Mobile homes, cabins, chalets, huts or cottages will be available after 15:00 on your arrival day and must be freed before 10:00 on your departure day.
A security deposit of 200 € will be asked upon your arrival per accommodation.

High Season from 17/07/2021 till 20/08/2021.
Low Season from 03/07/2021 till 16/07/2021 and from 21/08/2021 till 27/08/2021 and from 27/11/2021 till 02/01/2022.
Off Season from 02/01/2021 till 02/07/2021 and from 28/08/2021 till 26/11/2021.

In winter, from 01/01/2021 to 30/04/2021 and from 05/10/2021 to 02/01/2022, electricity is extra.