Comfortable mobile homes up for rental, accommodations located in Alsace
Campsite Les Castors proposes two comfortable two-bedroom mobiles homes up for rental, called FAUCON and CIGOGNE. The mobile homes are made of a bathroom, separate toilet, a living-room and a kitchen. The maximum occupancy of the mobile home is of five persons.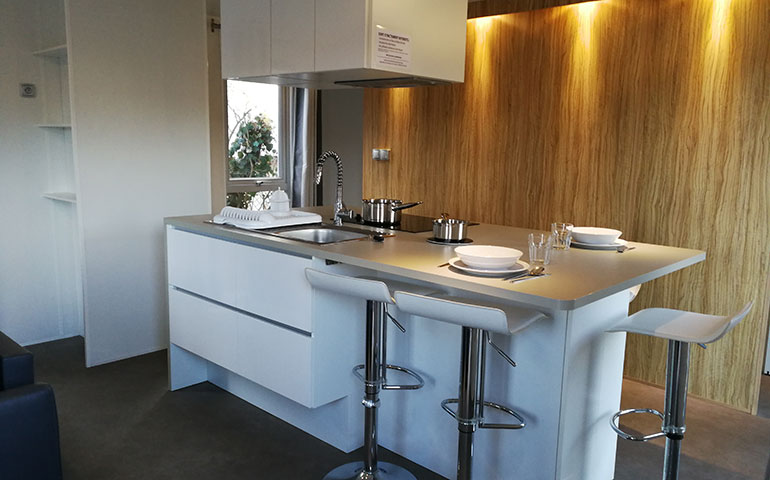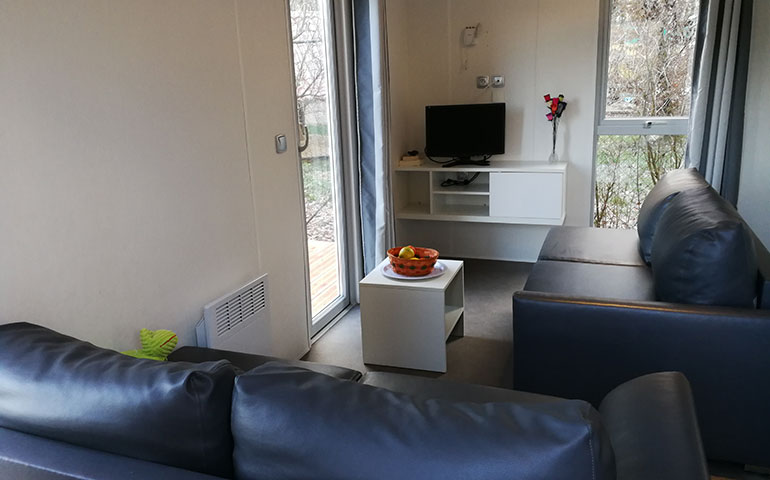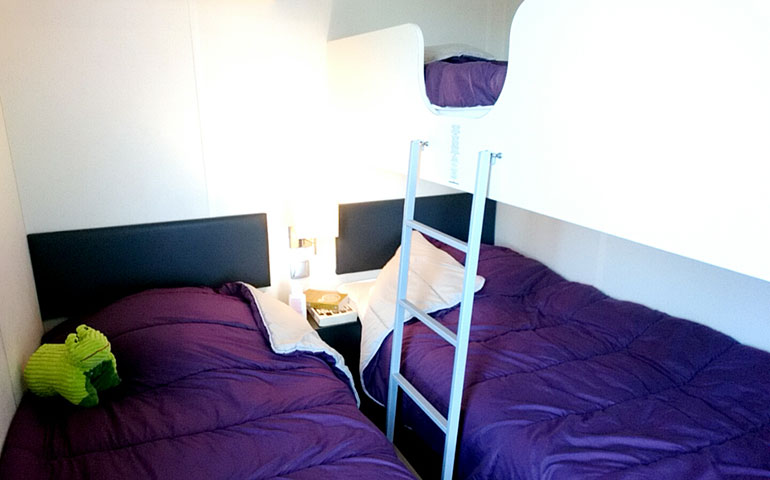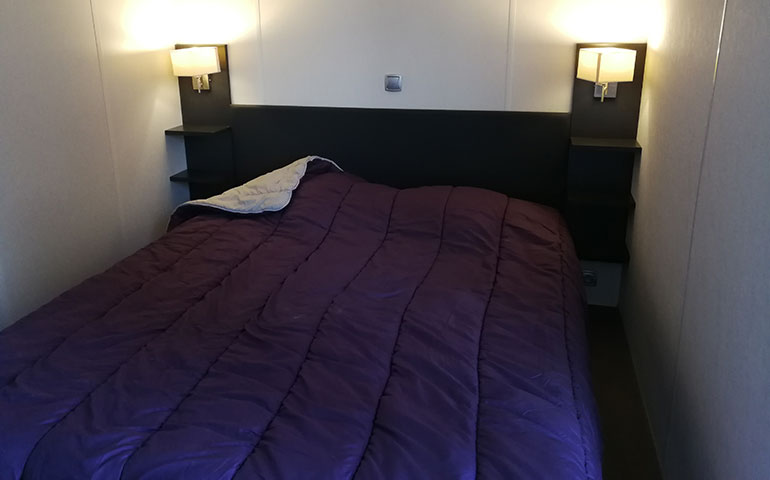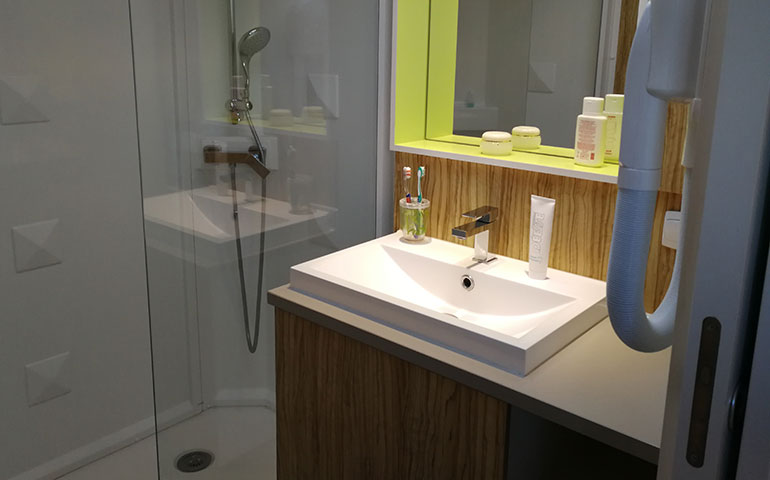 Comfortable mobile homes
Comfortable mobile home called FAUCON and CIGOGNE.

The campsite offers comfortable mobiles homes called FAUCON and CIGOGNE made for five persons. They are made of:

- 2 bedrooms.
- 1 bathroom and separate toilet.
- 1 living-room,
- 1 kitchen.

The mobile homes are made up of a covered-up terrace, two sun loungers, one diner table and a barbecue.
Comfortable mobile homes
Mobile home for five persons.
Weekend 3 days / 2 nights
230 €
Weekend 4 days / 3 nights
315 €
Bed sheets are provided and included in the price.
Mobile homes, cabins, chalets and huts will be available after 15:00 on your arrival day and must be freed before 10:00 on your departure day.
A security deposit of 200 € will be asked upon your arrival per accommodation.

High Season from 20/07/2019 till 17/08/2019.
Low Season from 06/07/2019 till 20/07/2019 and from 17/08/2019 till 31/08/2019 and from 30/11/2019 till 04/01/2020.
Off Season from 05/01/2019 till 06/07/2019 and from 31/08/2019 till 30/11/2019.

In winter, from 01/01/2019 to 30/04/2019 and from 05/10/2019 to 04/01/2020, electricity is extra.