Comfortable mobile homes up for rental, accommodations located in Alsace
Campsite Les Castors proposes two comfortable two-bedroom mobiles homes up for rental, called FAUCON and CIGOGNE. The mobile homes are made of a bathroom, separate toilet, a living-room and a kitchen. The maximum occupancy of the mobile home is of five persons.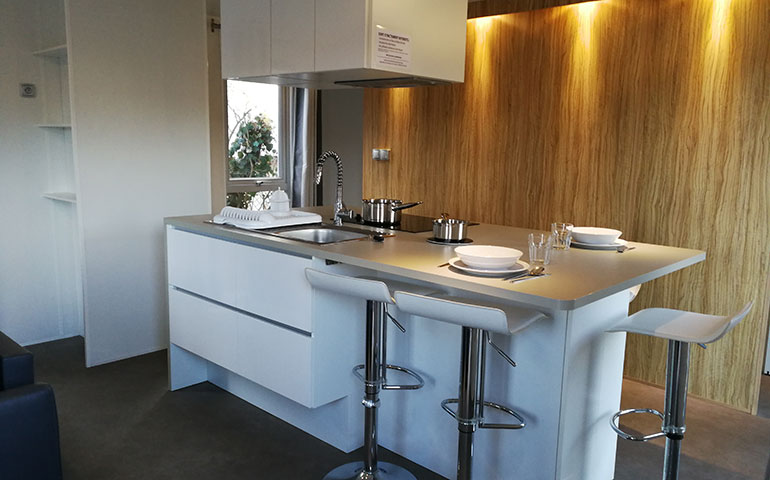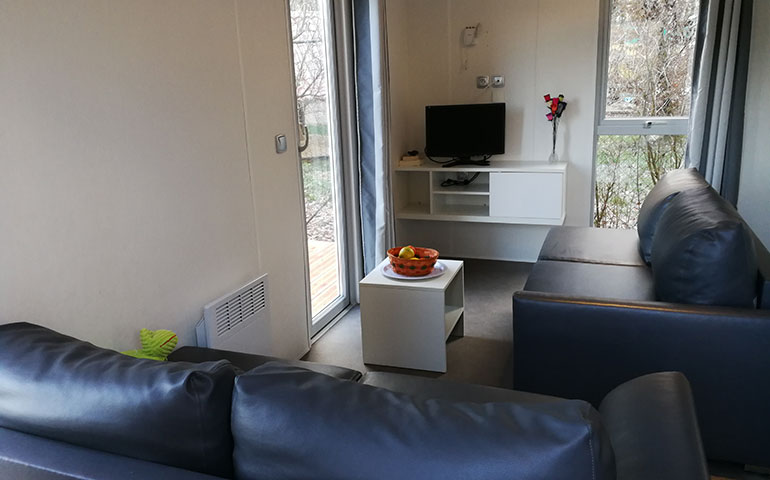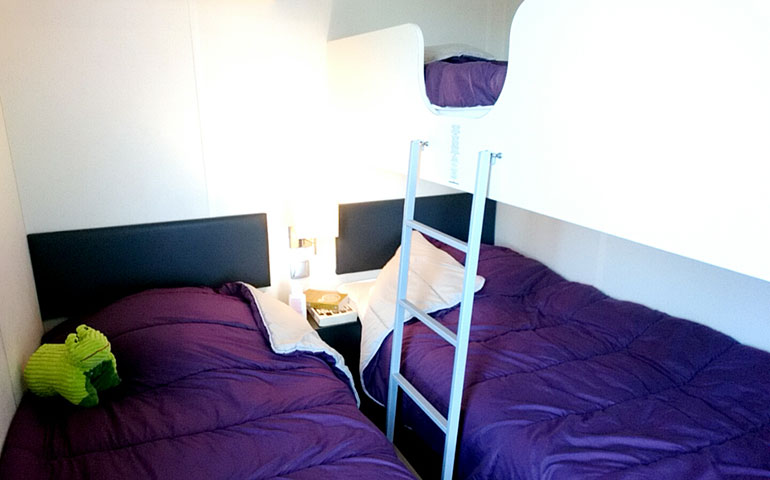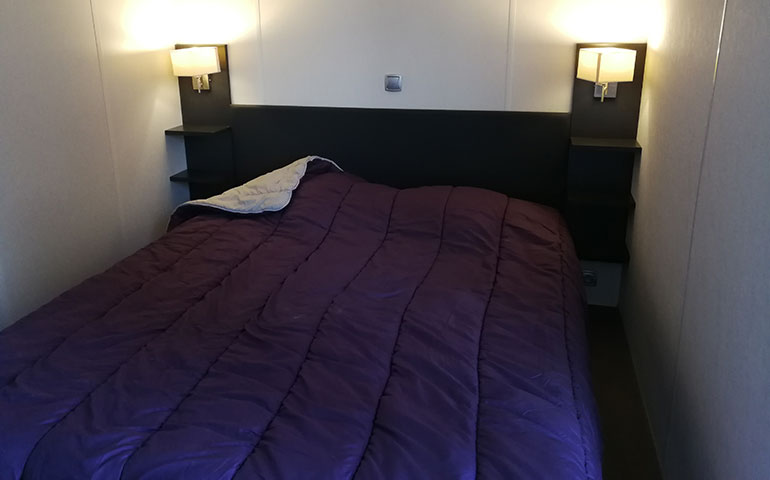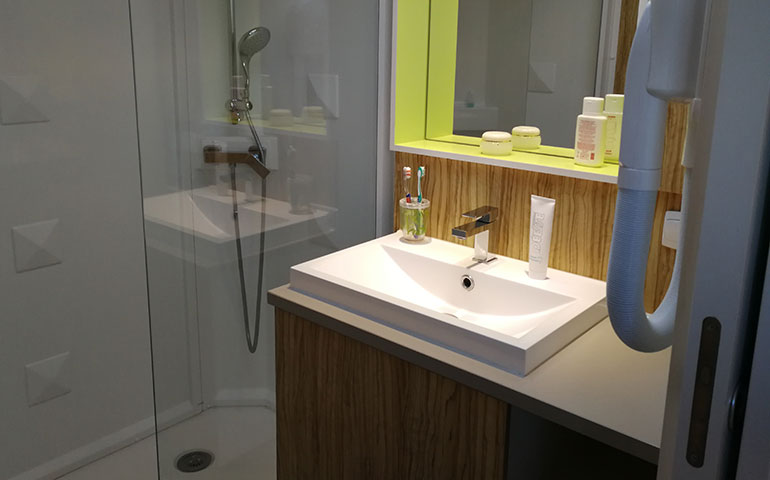 Comfortable mobile homes
Comfortable mobile home called FAUCON and CIGOGNE.

The campsite offers comfortable mobiles homes called FAUCON and CIGOGNE made for five persons. They are made of:

- 1 large master bedroom with double bed.
- 1 spacious shower room and separate toilet.
- 1 bedroom with bunk beds.
- 1 large spacious open-plan kitchen with 4 gas hobs, a large fridge freezer, microwave with grill and coffee maker.
- 1 large terrace with two deckchairs and a barbecue.


Comfortable mobile homes
Mobile home for five persons.
Weekend 3 days / 2 nights (O.S.)
230 €
Weekend 4 days / 3 nights (O.S.)
315 €
Bed sheets are provided and included in the price.
Mobile homes, cabins, chalets and huts will be available after 15:00 on your arrival day and must be freed before 10:00 on your departure day.
A security deposit of 200 € will be asked upon your arrival per accommodation.

High Season from 18/07/2020 till 22/08/2020.
Low Season from 04/07/2020 till 18/07/2020 and from 22/08/2020 till 29/08/2020 and from 28/11/2020 till 02/01/2021.
Off Season from 04/01/2020 till 04/07/2020 and from 29/08/2020 till 28/11/2020.

In winter, from 04/01/2020 to 28/03/2020 and from 03/10/2020 to 02/01/2021, electricity is extra.