Atypical accommodation in a suspended cabin for 4 people in Alsace
Robin Hood's hut is an unusual one. Based on an original concept, it has been designed to be suspended in the trees. This hut is unique in Alsace and France, it is supported by a tray attached to the trees by cables. Three meters high, you will take pleasure of the magnificent view of the campsite and enjoy having lunch on the terrace with garden furniture.
In the inside, you will enter a world dedicated to the forest to meet Robin Hood and his friends.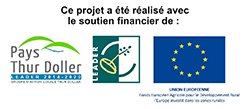 Project co-funded by the European Union : "Acquisition of quirky wood cabins to expand the campsite's accommodation options."
European Agricultural Fund for Rural Development. Europe invests in rural areas.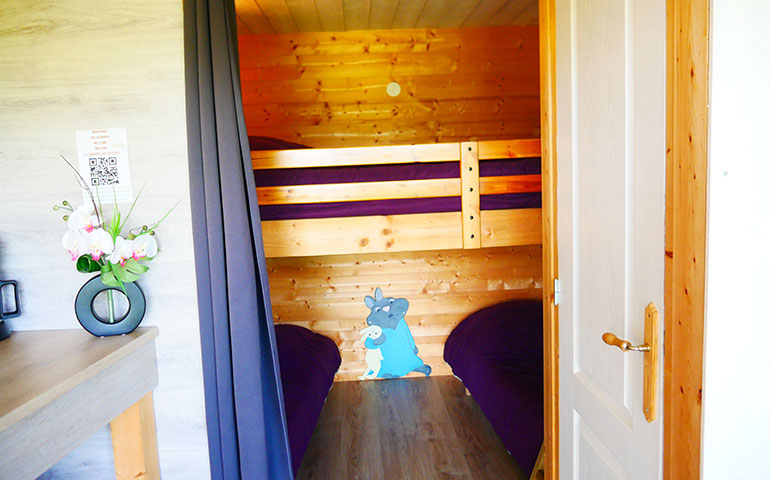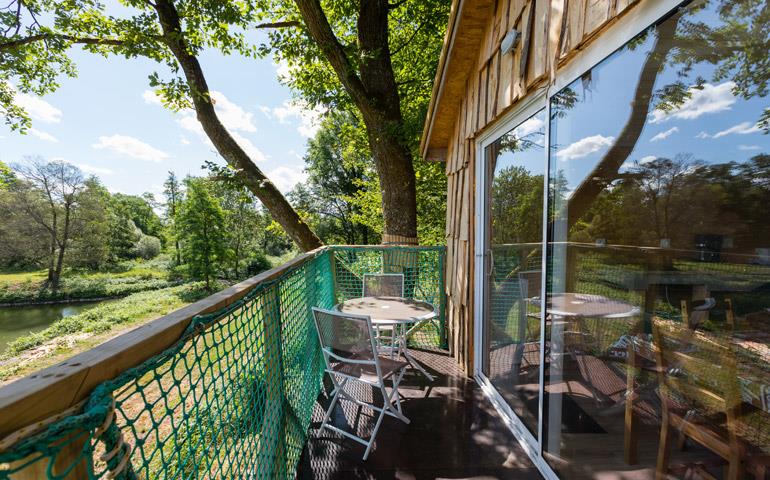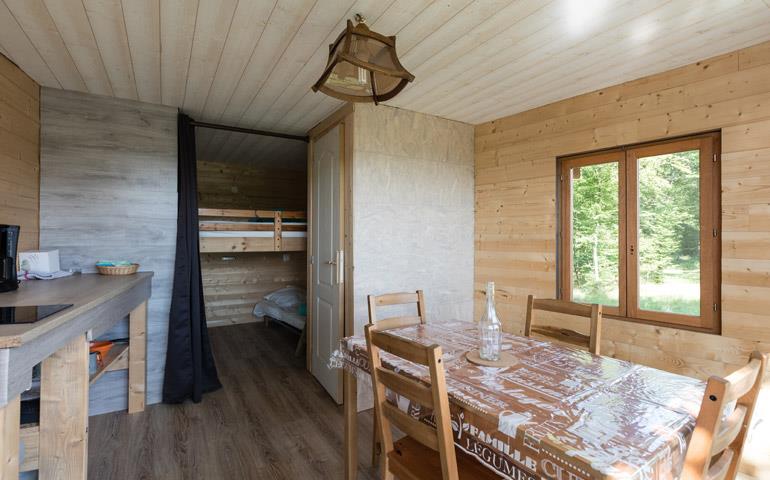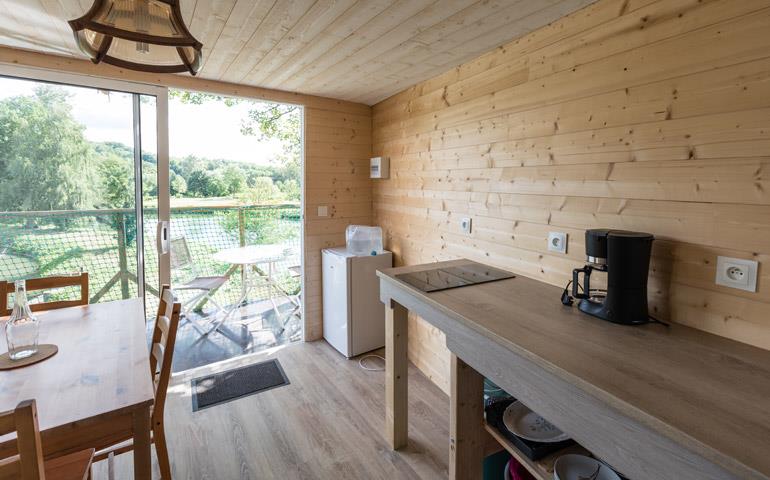 Suspended Hut Robin Hood
Atypical hut for 4 people.

The hut is equipped with:

- 1 double bed ;
- 2 single bed ;
- 1 kitchen and dinner place ;
- Separated dry toilets are set up for you to enjoy your holidays in the air.
- Showers at the common building.

Suspended Hut Robin Hood
Atypical Hut for 4 people..
Bed sheets are provided and included in the price.
Mobile homes, cabins, chalets and huts will be available after 15:00 on your arrival day and must be freed before 10:00 on your departure day.
A security deposit of 200 € will be asked upon your arrival per accommodation.

High Season from 18/07/2020 till 22/08/2020.
Low Season from 04/07/2020 till 18/07/2020 and from 22/08/2020 till 29/08/2020 and from 28/11/2020 till 02/01/2021.
Off Season from 04/01/2020 till 04/07/2020 and from 29/08/2020 till 28/11/2020.