Atypical accommodation in Alsace at the Campsite Les Castors
Rental of the atypical Wooden Hut of the Lumberjack, in Alsace
Lumberjack: This cabin named Lumberjack represents the home of Hansel and Gretel's parents. In the Brothers Grimm's tale, their father is a woodcutter, hence the name of the cabin.
This hut is built as well as its furniture and beds in Vosgien wood and shaped by hand.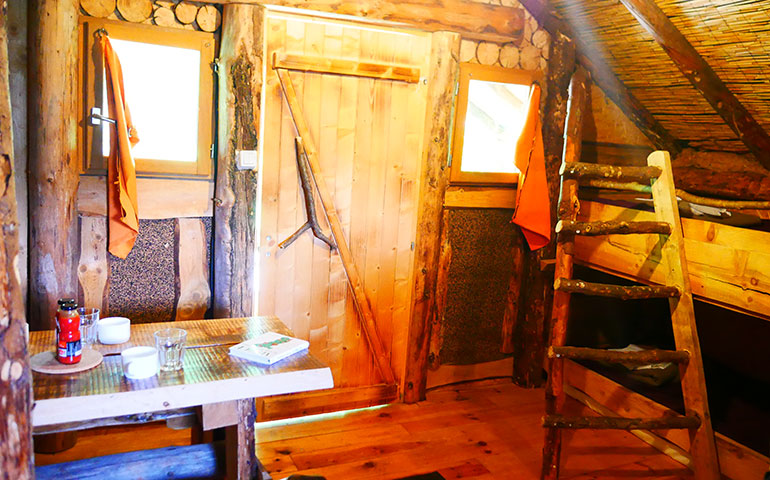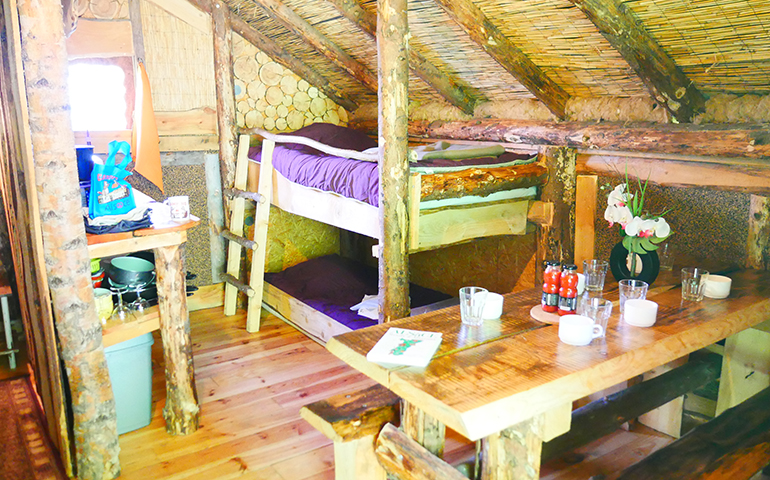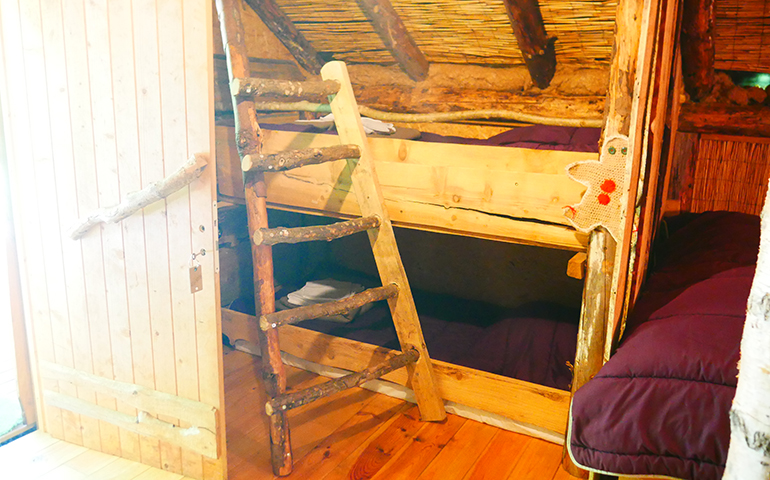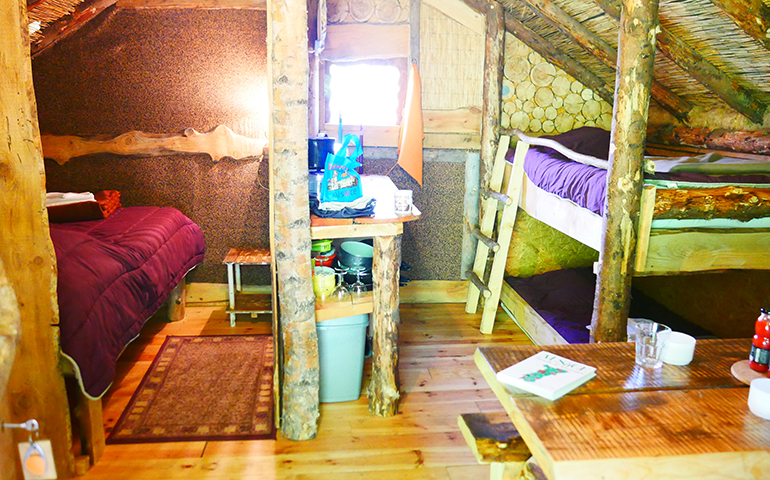 Wooden Hut of the Lumberjack
Laid out in one room, this cabin accommodates 6 people.
She is made of :
- A kitchen area equipped with a fridge/freezer, an electric hob, a microwave and crockery
- A dining area
- Three bedroom areas with a double bed separated by partitions and curtains, and two bunk beds separated by curtains.
- A covered terrace equipped with garden furniture and barbecue
The toilets are shared with the 3 other cabins in the Hansel and Gretel district and are only 20 meters from the cabin.
A stone oven and a sheltered picnic area are also available, in common, to meet all together or simply to enjoy the outdoors of the campsite.

Wooden Hut of the Lumberjack: 20 m².


Wooden Hut of the Lumberjack
Atypical Hut for 6 people. Summer.
« Sheets are provided and included in the price, but remember to bring your own bathroom linen.
Rentals are available from 3 p.m. and must be vacated by 10 a.m.
A deposit of 200 € per rental will be requested upon arrival.

Our cabins are neither heated nor insulated and are therefore closed in winter.