Atypical accommodation in Alsace at the Campsite Les Castors
Rental of the atypical Wooden Hut of the Lumberjack, in Alsace
Wooden Hut of the Lumberjack: this cabin named Lumberjack is indeed Hansel and Gretel parents' house. It has been named after their father's occupation: Lumberjack..
The wooden hut, its furniture and beds were handcrafted with wood from the nearby Vosges Mountains.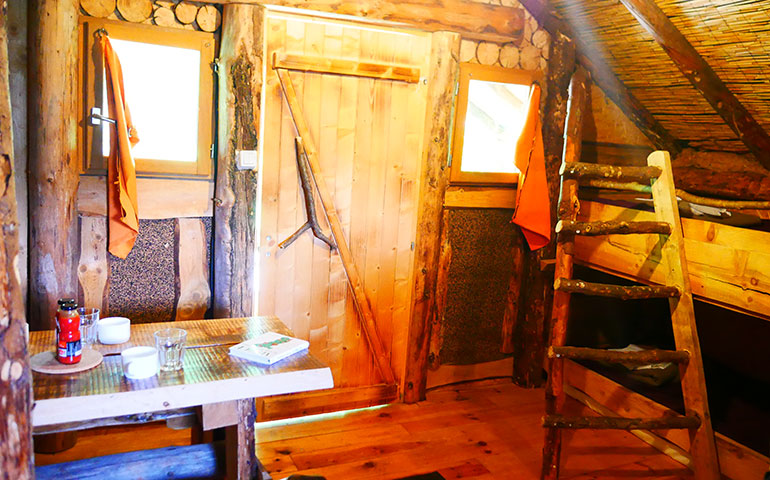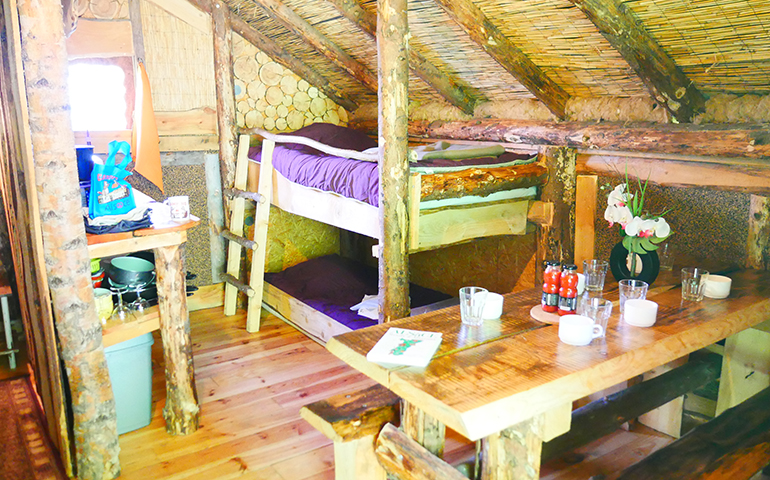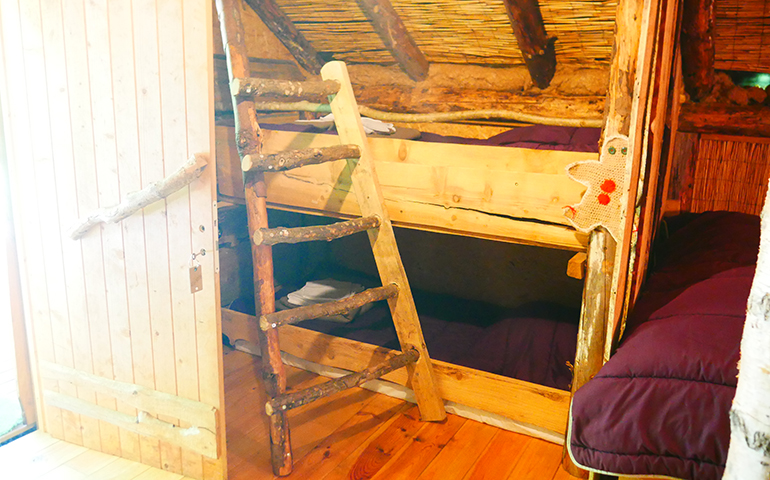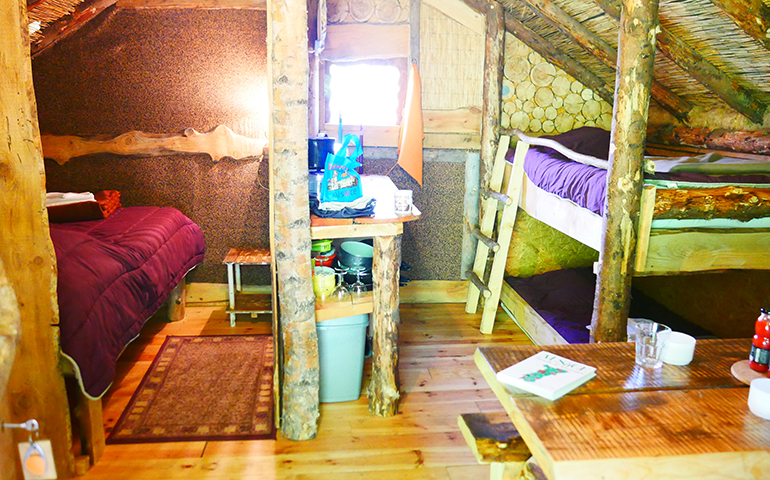 Wooden Hut of the Lumberjack
Built as a unique room with:
- A kitchen area, a dinner place and three bedroom areas with a double bed separated by a thin wall and a curtain and two bunk beds separated by curtains.
A roof cover allows to enjoy the outside and eat sheltered on the terrace.
Common showers and toilets are only located 20 meters away from the hut.
A stone oven and a common sheltered picnic area are accessible, ideal to meet all together or simply enjoy the outdoors of the campsite.

Wooden Hut of the Lumberjack: 20 m².


Wooden Hut of the Lumberjack
Atypical Hut for 6 people. Summer.
« Sheets are provided and included in the price, but remember to bring your own bathroom linen.
Rentals are available from 3 p.m. and must be vacated by 10 a.m.
A deposit of 200 € per rental will be requested upon arrival.

Our cabins are neither heated nor insulated and are therefore closed in winter.